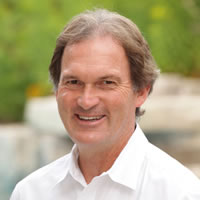 It is truly wonderful to share my profession with so many people in my family. I was born the son of two dental professionals in Melbourne, Australia, and am very proud to have my eldest daughter join my practice. Ours is a very dedicated team with decades of experience working together.
EDUCATION
I received my Doctorate of Dental Surgery (DDS) from the University of Toronto in 1979. I worked as a general practitioner in dentistry and then enrolled in the University of Toronto specialty program in orthodontics, receiving my Dip. Ortho (orthodontist) in 1984.
I keep up to date on the latest advances in my field through my membership in many professional associations and also the Toronto Orthodontic Study Club and the University of Toronto Alumni Study Club.
PROFESSIONAL ASSOCIATIONS
Ontario Association of Orthodontists (president in 2010-2011)
Canadian Association of Orthodontists
American Association of Orthodontists
Great Lakes Association of Orthodontists
Fellow of the World Federation of Orthodontists
Ontario Dental Association (six years as a counselor)
Canadian Dental Association (CDA)
Canadian Dental Protective Association (Director)
Halton Peel Dental Association (Past Director)
Royal College of Dental Surgeons of Ontario
West Toronto Dental Society
MY FAMILY
I have been married to my wonderful wife Elizabeth since 1978. We have had the pleasure of raising nine beautiful children: Christine, Jennifer, John, Shannon, Meghan, Matthew, Michael, Alicia, and Savannah. I have four wonderful sons-in-law: Andrei, Matthew, Christopher, and Kris and two daughters in-law Danielle and Laura. I am also thrilled to have 13 adorable grandchildren, Benjamin, Jack, Violet, Henry, Tessa, Charlotte, Amy, Natalie, Leah, Ruby, Harrison, Ivy, and Beau.
I am passionate about all sports, but especially like tennis, hockey, golf, football, (including Australian rules football), baseball, and soccer.