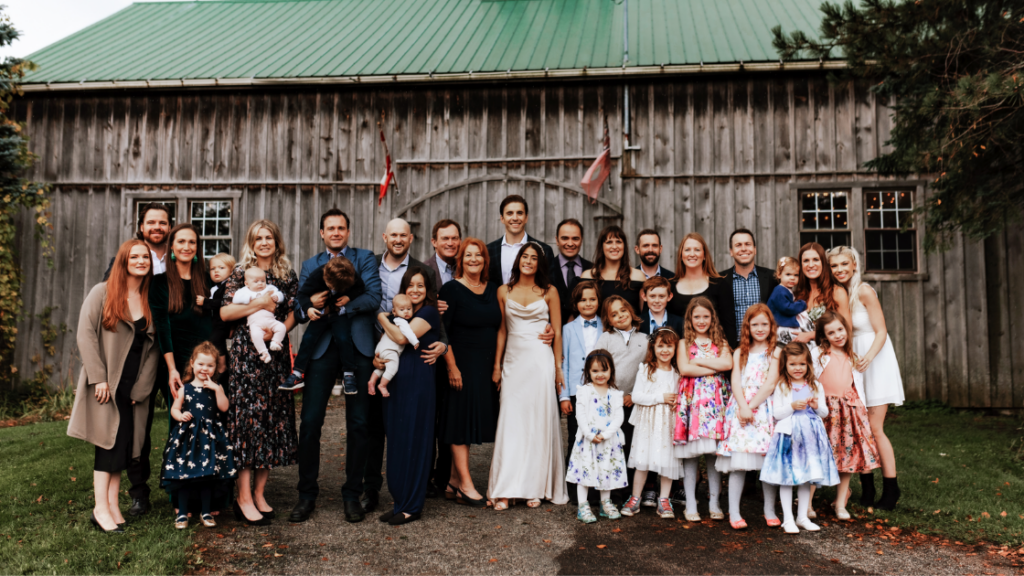 At Hibberd Orthodontics we are a family run practice with a long history of passionately providing outstanding care to our patients (three generations of experience!) Did you know that  Dr. Christine Hibberd is the third generation of orthodontic specialists in her family? She works with her father, Dr. Graeme Hibberd who has been serving the orthodontic needs of the GTA since 1984. Her grandfather and grandmother (Dr. Graeme Hibberd's parents!) were also dental and orthodontic specialists. 
We truly are "a family run practice," and it is something we pride ourselves on. Another member of the Hibberd family, Shannon, also works at Hibberd Orthodontics, and shares the same vision as her dad (Dr. Graeme Hibberd) and sister (Dr. Christine Hibberd).   We are always striving to continuously improve, and to build confidence in our team and patients. We have a constant focus on ensuring that everyone feels their experience as a part of the Hibberd Orthodontics family - including all our staff, and our patients is positive and rewarding (in both treatment outcomes and at every single appointment along the way). At every appointment, every patient is always seen and assessed by the orthodontist. 
We love what we do! We are so honoured that after being in the field for so long, we get to treat generations of families. Many who for example who had their orthodontic treatment done by Dr. Graeme Hibberd as a child, and we now are treating their children. 
The doors of Hibberd Orthodontics in Oakville opened for our patients in 2017, the hometown to both doctors. It is the only Hibberd Orthodontics location and we are so thrilled to be in Oakville! 
So just who is it that Hibberd Orthodontics treats? We believe that everyone deserves to smile confidently and that means we treat patients of every age!
Early Orthodontics:

Did you know that the Canadian and American Association of Orthodontics recommends that children see an orthodontist at age 7? At

Hibberd Orthodontics

we agree because assessing early means that we may identify irregular growth patterns and if needed can help guide maturing jaws towards alignment. Dr. Christine Hibberd and Dr. Graeme Hibberd are passionate about early treatment because early treatment for some patients is critical to get the best result possible, with the most conservative treatment plan.
Teens:

At

Hibberd Orthodontics

we know that a straight smile can do wonders for your teen's confidence. We offer traditional braces as well as Invisalign Clear Aligners because we know that every teen is different and every case requires a unique treatment plan. If you have questions about treatment options, we're happy to answer! 
Adults:

You may be surprised to learn that adults are our fastest growing population of patients. Not only do some patients love the convenience of being treated at the same place as their children, they know that we are going to help them achieve the smile they've always wanted. We're pleased to offer flexible financing so that everyone has the opportunity to get the smile they have always wanted. 
Hibberd Orthodontics has earned a reputation for consistently achieving high-quality orthodontic treatments. What Dr. Christine Hibberd and Dr. Graeme Hibberd would recommend for their own family members and children is truly at the heart of every treatment decision for every patient.
If you're looking for an orthodontic practice with years of know-how, that specializes in treating patients of all ages, and provides a kind and welcoming experience…look no further. Join the Hibberd Orthodontics Family today! We can't wait to meet you!
Click below to schedule a complimentary consultation with us at Hibberd Orthodontics. We can't wait to meet you and your family.
CLICK BELOW OR CALL US TODAY AT (905) 844-3456!